Intertoys
The Intertoys toy chain has gone through a tumultuous period with the result that the shops don't appear any different than they did ten years ago. The new management team is determined to revitalize the brand and has already been working on repositioning: Go Play. The basis was there, but the out-roll needed improvement. We were hired to give our thoughts on ways to better align the new positioning.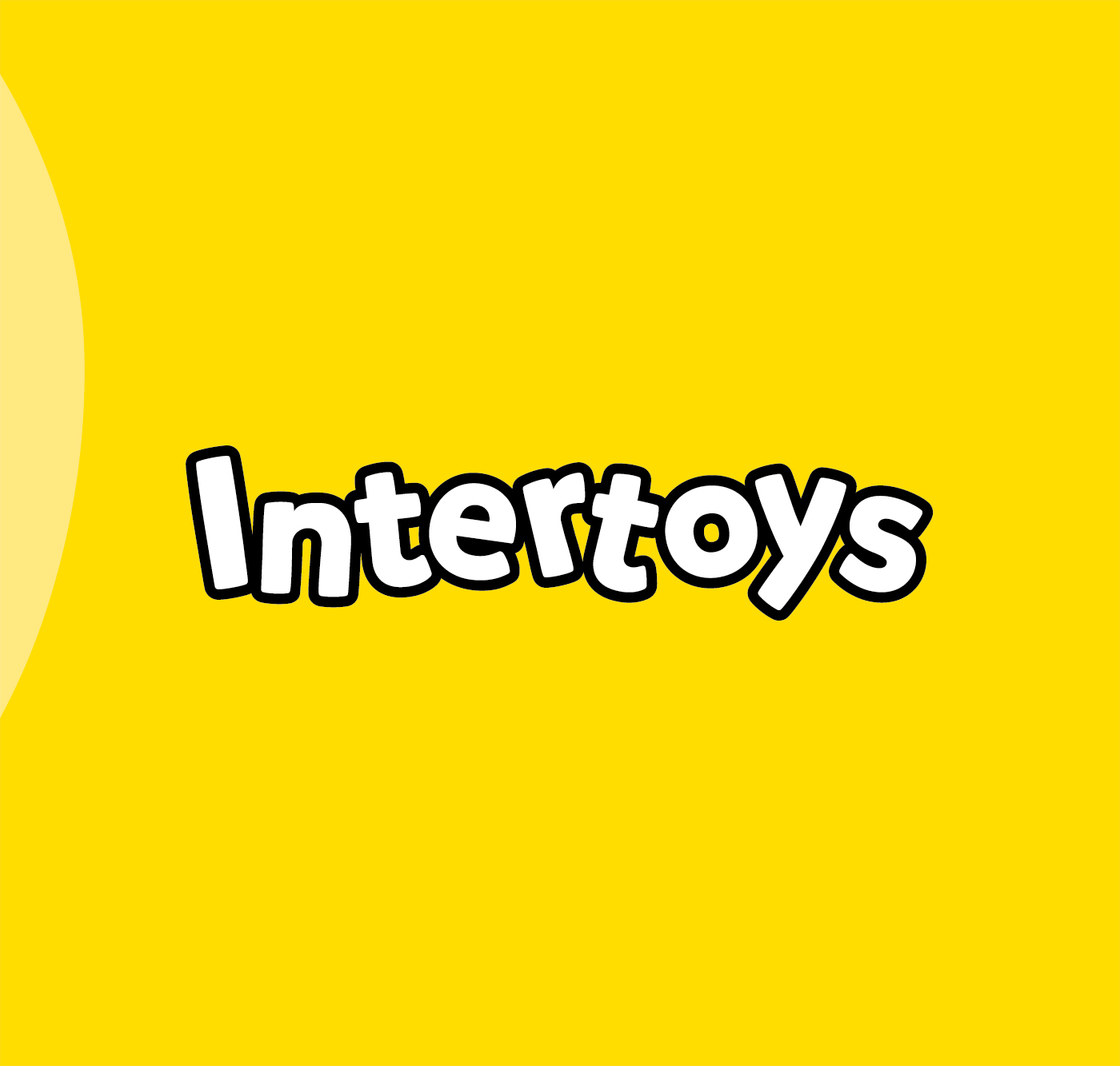 approach
We started by inventorying how four Intertoys shops introduced the Go Play concept, each in their own way. Intertoys also provided us with all of their existing materials, including their 2020 brand book and the new Go Play brand book. Our insights revealed that Go Play was a stand-alone concept, but the real Intertoys feeling was missing. Color, fun, friendliness. We restyled the visual identity that had already been developed and added a touch of emotion, matching it perfectly to their brand identity and brand values. We did the same for all of their resources: from shops to wrapping paper and from website to social media. A powerful brand with a perfect image was born. The formats we had developed were compiled in a house-style guide book, and are available for everyone to use.
result
Intertoys is a fantastic brand and that's something they show the world. They now spend as much attention on their visual identity as they do on their toys. Together, we have developed a uniform visual identity that marketing, HR, shop construction and franchisees can all work with, and we were able to translate the Go Play concept convincingly and successfully. It gained support and enthusiasm from both employees and franchisees. Intertoys is proudly moving into a new era with this rebranding.
"We were immediately on the same wavelength thanks to our pragmatic approach and good ability to empathize."
About Intertoys
Intertoys has more than 200 branches and is the largest toy chain in the Netherlands. Intertoys is characterized by its informal organization. There is a high level of commitment and a great collegial atmosphere within the company. Their product is toys - and that makes the organization young, dynamic and flexible. As well as their wide range of toys for young and old, Intertoys also has an extensive collection of games for all platforms"