Peter Dekker Installaties
Peter Dekker Installaties is the global leader in supplying high-quality and innovative screen installations for greenhouse horticulture. PDI already had an amazing corporate video, high-end photography and brand strategy. But they didn't have a focal point where their corporate story could be told. PDI was ready to take the next step with a new website.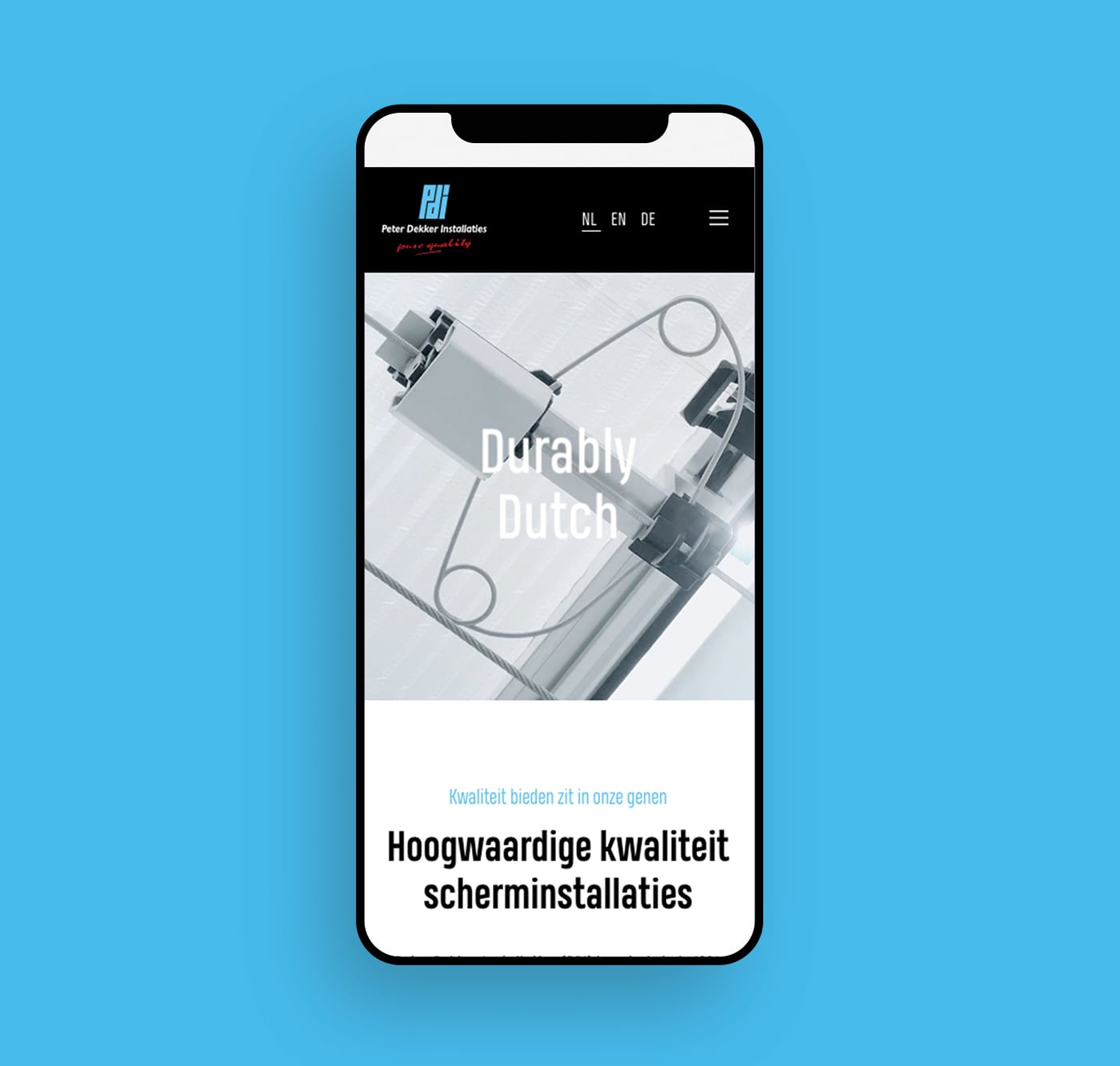 approach
With their new website, PDI wanted to convey the high quality and innovation of their company and products to their target audience online. With this goal in mind, we first created several designs for the website's layout and structure. The important thing here was to look at the ideal customer journey and the needs of the target group. After the design had been developed, we carried it through to the brand strategy and visual identity. Once all parties were satisfied with the functional design, the website was developed by the technical department. In parallel, appropriate texts were written and images were collected. The new website was thoroughly tested before going live.
result
PDI now has a website which acts as the starting point for all communications, both internal and external. Innovative products are highlighted on their own pages on the website. The quality and innovation of PDI are showcased in text, photography and video. We were then invited to carry the website's style through to trade-fair stands, campaigns and newsletters, among other things. The quality and innovation of PDI is no longer only visible in their work, but also in their marketing tools. The work of positioning never stops and for that reason we are continuing to work with PDI on building their brand.
"PDI stands for Pure Quality. The new website and campaigns reflect this to the very last detail."
About PDI
Peter Dekker Installaties (PDI) has been supplying screen installations since 1984. Over time, they have gained a reputation for quality, expertise and customer advice, not to mention innovations. PDI is a family business that believes in making top-quality screen systems. They do this passionately throughout Europe, and the rest of the world.