Waaijerbouw
Waaijerbouw is a contractor and property developer in residential and non-residential construction. The company has a solid network based on personal relationships formed by the former Managing Director. However, this Managing Director is due to retire and the market is changing rapidly. The company wants to be agile, listed online and prepared for the future. Continue to build and generate leads independently. To ensure continuity of this company, it is important to increase visibility with a strong, clear-cut brand story.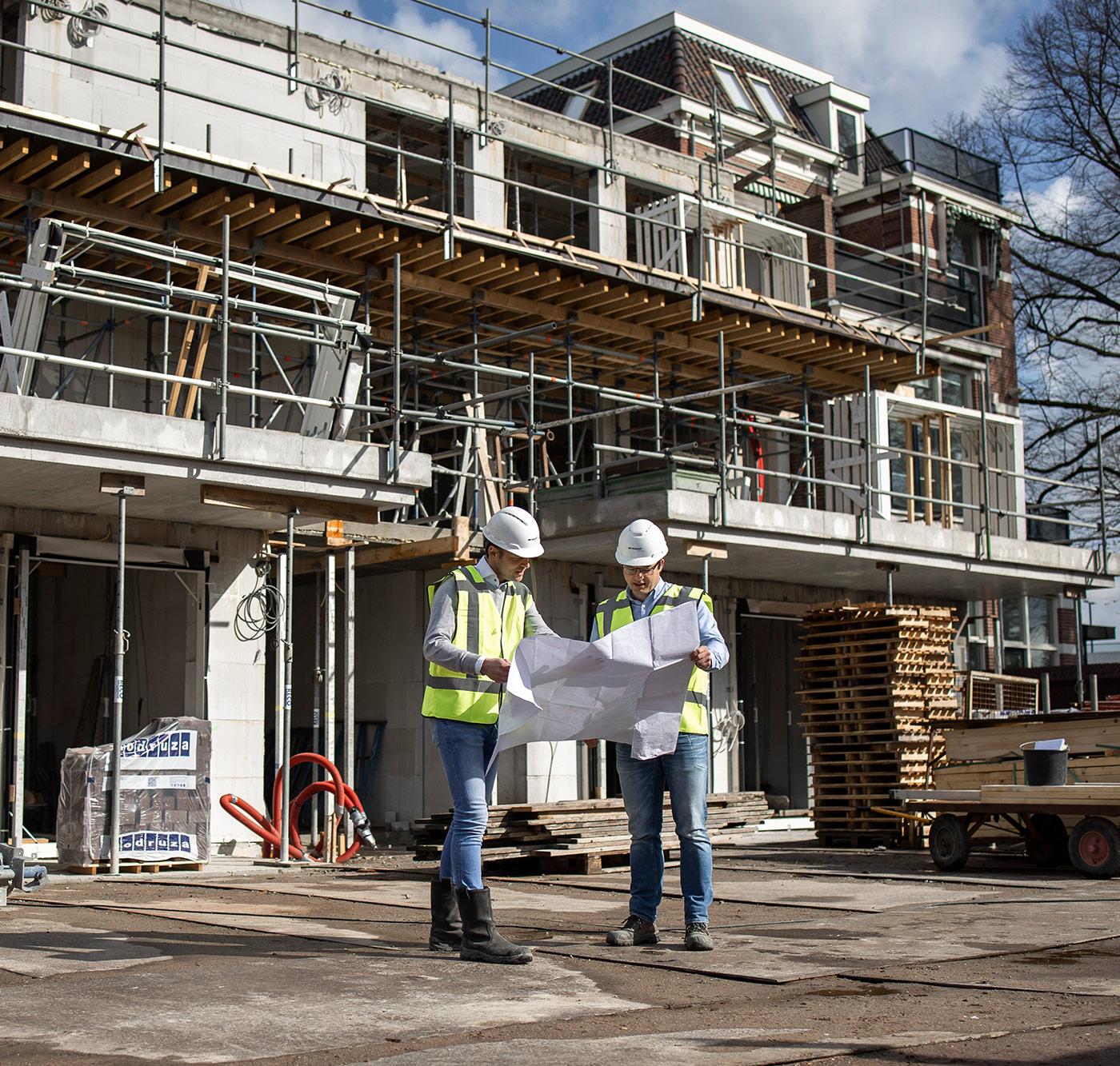 approach
Before we started on the design, we first got to the heart of where Waaijerbouw stands and what it strives for. Who are they, what does their market look like and how do they respond to it? Following research, interviews and strategic sessions, we sat down together to define their identity and map out their playing field. Next, we formulated a corresponding brand message which indicated that they always act out in the total interest. We translated this into their website, in both word and image, so that they reach out to the right target group.
result
Waaijerbouw now has a good healthy positioning for their brand. They are not just aware of their own DNA, they have also realized how to steer a new course using their personal strengths. This positioning is presented to the outside world with a new, user-friendly website. A website that is totally in keeping with their brand story and exudes confidence to potential customers. They can continue building up their own visual identity and work on achieving their goals.
"Together, we have laid a solid foundation from which we can confidently build on our future."
About Waaijerbouw
Waaijerbouw was founded in 1958 by Wim Waaijer senior. As the years went by, Waaijerbouw grew into an experienced construction company which undertakes both small and large construction projects in residential, non-residential and transformation projects. In 2016, the baton was passed to Bart Waayer and Ben van Wijngaarden. They will continue to realize future projects with the quality and dedication of yesteryear, but using the techniques and approaches of today.